Sacramento Experienced Master Esthetician
Hello, my name is Brenda Loomis. I am a Master Esthetician who has been in the skincare industry for over 10 years. I specialize in custom power resurfacing facial peels, face & back acne facials, and deep cleansing back facials. I am certified in microdermabrasion, micro current technologies, and the use of high frequency tools. I am also a speed body waxer and have advanced touch therapy training in face, neck, shoulder, and scalp massage.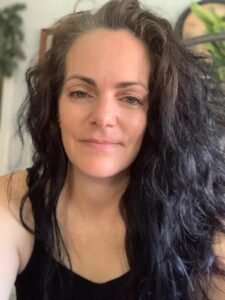 Ongoing education is so important to me. I have taken well over 20 post graduate classes and training courses.
Every client is as unique as their skin so I believe creating custom and individualized facials is crucial. I strive to create a safe space that is "come as you are, everyone is welcome". I get such a kick out of empowering clients to take their skincare regimen into their own hands. I will be your skincare coach and cheering section all rolled in to one.
I am unbelievably excited to be joining Katrina in cultivating a sharing, creative space where everyone feels empowered.
I hope to meet you soon to take care of all your skincare, facial, and waxing needs.
          Call today to set up an appointment:  916-769-7343
​
January 24, 2020 is Global Belly Laugh Day!
Who doesn't like a good laugh? I know that when I feel the need to self-sooth after a stressful day, I tune into Seinfeld. Thankfully this isn't the 90s where I would have to purchase the dvds. I can't imagine life anymore without 24-hour access to Seinfeld actually. There is just something behind sarcastic humor I enjoy. Why DO we Hto laugh? Is there a science behind it? Are there health benefits we expect to receive from laughing?
Benefits of Laughter
Stress Relief ! Like massage, while reducing the stress hormones such as coritsone, laughter actually increases feel-good hormones such as endorphins. Doing so gives us a more positive outlook and improves our mood.
Stronger Immune system! When we laugh, infection-fighting antibodies flush through our sytem boosting our immune system. Author Norman Cousin's promoted his "laughing cure" when reporting how his arthritis pains diminshed and his sleep improved after watching his favorite, laughter-inducing show, The Marx Brothers.
Improved Blood Circulation According to the American Heart Association, laughter has been linked to increased levels of what is considered the "good" cholesterol (HDL) while reducing artery imflammation! The effects of laughter, according to one University of Maryland's Med Center, lasts up to 24 hours while preventing plaque formation further benefitting the heart and improving circulation.
​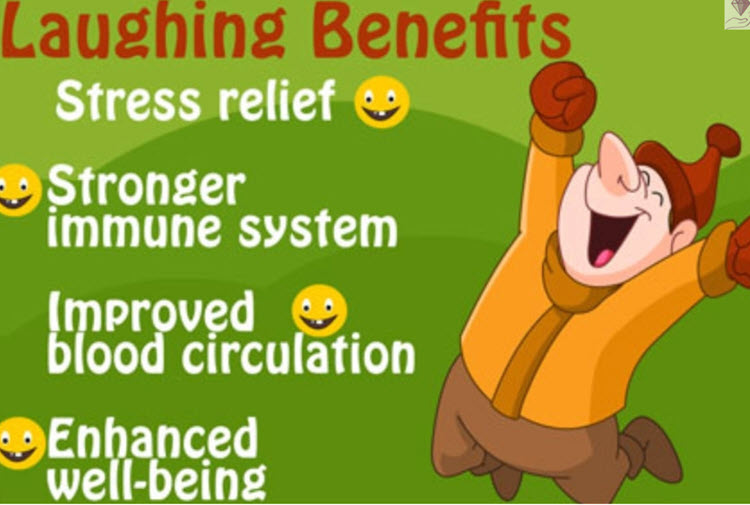 How to find yourself laughing more often?
Hang out with kids! An average four year old laughs 300 times per day compared to an average 40 year old who laughs closer to 4 times per day! Since laughter is contagious, hanging out with children could be the ticket!
Make it part of your routine! Read the funnies while drinking your morning coffee.
Take 30 to enjoy your favorite funny sitcom: Mine is Seinfeld, what's yours? With access to the internet today, it's easy to find funny clips.
Fun fact about laughter
One minute of laughter can equate to SIX minutes on a treadmill! What's stopping you????