Atmosphere for the Best Sleep
If you are having difficulty sleeping, try adjusting your bedroom environment to create the best atmosphere for sleep. Room temperature, sounds and lighting can all affect your sleep.
The best temperature for sleep is considered to be around 65 degrees Fahrenheit. This is the temperature at which your body's natural cooling process kicks in to help you fall asleep. If your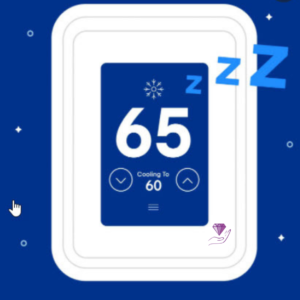 room is too hot or too cold, you may have difficulty falling asleep or staying asleep. You may also find that you wake up feeling tired and unrested.
Sounds can also affect your sleep. Some people find that they need complete silence to fall asleep, while others find white noise or soft sounds helpful in falling asleep. If you are someone who is sensitive to noise, try using earplugs or a noise machine to create a calm environment.
Lighting can also play a role in how well you sleep. Bright light stimulates the brain and can make it difficult to fall asleep. Try using soft, calming light in your bedroom to create an inviting atmosphere for sleep. You may also want to avoid using electronics screens in the hours before bed, as the blue light they emit can be disruptive to sleep.
By making small changes, you may be able to get the good night's sleep you need.