Sacramento Experienced Master Esthetician
Hello, my name is Brenda Loomis. I am a Master Esthetician who has been in the skincare industry for over 10 years. I specialize in custom power resurfacing facial peels, face & back acne facials, and deep cleansing back facials. I am certified in microdermabrasion, micro current technologies, and the use of high frequency tools. I am also a speed body waxer and have advanced touch therapy training in face, neck, shoulder, and scalp massage.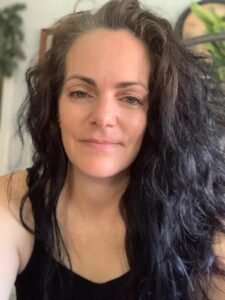 Ongoing education is so important to me. I have taken well over 20 post graduate classes and training courses.
Every client is as unique as their skin so I believe creating custom and individualized facials is crucial. I strive to create a safe space that is "come as you are, everyone is welcome". I get such a kick out of empowering clients to take their skincare regimen into their own hands. I will be your skincare coach and cheering section all rolled in to one.
I am unbelievably excited to be joining Katrina in cultivating a sharing, creative space where everyone feels empowered.
I hope to meet you soon to take care of all your skincare, facial, and waxing needs.
          Call today to set up an appointment:  916-769-7343